Donate from your Pay
Workplace Giving is a simple way to donate to charities direct from your pay, and get your donations matched. Most companies match donations, so you could double your impact, giving your charity even more support!
Help
Monalissa Cairncross

reach their target

Donations big & small make a difference
Donate Now
Donate now using your credit card using our secure payment gateway and receive a tax deductible receipt emailed directly to you
link copied to clipboard
saving changes, please wait..
page successfully updated
error saving changes
file size exceeds 512kb.
$1,089

of

USD

$2,000 target.
Raised by 0 people in days for Keep A Child Alive
Help Mona Keep Children Alive
Story
As you all know me, I try my best each and every day to live my life according to my core values, which are Inner Peace, Caring, Generosity, Intimacy and Fitness. I have noticed over the years that the bigger the gap is between my actions and these values, the less happy and fulfilled I am. So, I have worked really hard to close many of these gaps and live a life that is meaningful to me and full of joy, happiness and gratitude.
I know life may bring you difficult moments and challenging situations, but it is just so incredible how life also presents you with many opportunities to grow, evolve, and truly live by your values.
One of my best friends just recently told me that I have the superhero syndrome. She said I prefer to take the "bullet" and jump in front of other people instead of seeing the people I love suffer and get hurt. She said I needed to stop doing that because suffering is a necessary part of life. I understand that suffering is unavoidable in this life and there are certain things that are out of our control. I also agree with her that we all will experience suffering at one point in our lives. Through suffering, we can evolve, grow, and even learn how to value and appreciate certain things and people. However, I think when it comes to giving love, protecting the ones I love, and helping others, I have made peace with myself (sorry Lu!). I am not sure if there is much room for me to change in that department

. As long as I am alive, I know in my heart that I will never stop caring for my friends and family and finding ways to help others in need.
And that is why a few weeks ago, I decided to run the Dublin Marathon that will take place on October 30, 2022 in Ireland to support an incredible cause together with Keep A Child Alive ("KCA"). Since 2017, I have run approximately 1,600 times which resulted in 16,200 km including two marathons and one triathlon. Words can't describe how grateful and excited I am that I get to combine my passion for running and exercise with helping children in need.
As of today, there are approximately 2.7 million children living with HIV in Africa. KCA is committed to helping children and young people reach their potential, and live healthier, happier lives. KCA has a mission to improve the health and well-being of vulnerable children, young people, adults and families around the world, with a focus on combating the physical, social and economic impacts of HIV/AIDS. Their team works shoulder-to-shoulder with front-line activists, global partners and communities across the world to provide vulnerable children and young people with the necessary resources, confidence and opportunities to reach their full potential. KCA provides comprehensive HIV/AIDS treatment and prevention alongside holistic healthcare services, life skill to success, opportunities and support for vulnerable children and women who have experienced sexual exploitation and abuse.
Many runners like me collaborate with KCA to raise funds through running events around the world. I know the amounts listed here seem small but if you choose to donate, please know that you are making a child on the other side of the world smile. A child that does not know and will probably never know what it is like to have what many of us have. We are giving them hope for a better and healthier life.
With your help, the people that volunteer and dedicate their lives to helping these children, can continue to provide the support they need. Many of them acquired HIV because they were raped or physically abused. These children suffered a great deal of pain, trauma, mistreatment and they deserve to be cared for by people that are giving them unconditional love.
The most recent book I read called "letting it go" by David Howkins talks about the power of love and in particular unconditional love. According to the book, "love is protective, collaborative, uplifting, holistic, and gracious. It is characterized by warmth, gratitude, appreciation, humility, completion, vision, purity of motive, and sweetness. Love is a way of being. It is more than an emotion or a thought. It is a state of being. Lovingness is a way through which we light up the world. Everyone has the opportunity to contribute to the beauty and harmony of the world by showing kindness to all living things and thereby supporting the human spirit. What we freely give to life flows back to us because we are equally part of that life. Love is actually present everywhere. Love heals. Love transforms life. Love makes the miraculous possible without labeling miraculous. Love has a transfiguring effect. Lovingness is a way of being that transforms everything around you because of the radiation of that energy. Love is the energy that silently transfigures every situation. Love empowers us and the people around us.
In the energy field of love, we are surrounded with love and that brings us gratitude. We are thankful for our life and for all the miracles of life. We are thankful for the doggies and the kitties because they represent love. We are grateful for every act of kindness from others and their affection and thoughtfulness. Love emanates from the heart. In the state of love, we wake up every morning and give thanks for another day of life. And we seek to make life better for everyone around us. Because of the presence of love, everything is better. We share our love with everyone and everything around us. We try to be as gracious and generous as we can be without exception. The more we love, the more we can love. Love does not have a limit. Love prolongs life.
Unconditional love is a love that does not expect anything from others. When we are loving, we have no limitations or demands on others that they should be a certain way in order to be loved. We love them no matter how they are. When love is unconditional, there is no attachment, expectation, hidden agenda or bookkeeping of who gives what to whom. Our love is unconditional for whatever we are and whatever they are. It is given without requirements. We don't expect anything back when giving. Love illuminates the essence of and therefore the lovability of others. This is because love opens the heart."
This book really touched me. It also taught me that I don't have the power to change the world, but I have the power to spread love and impact many lives around me and the world.
I know I will never understand for example why these kids in Africa have to go through such severe pain and experience such traumatic moments. When I think about them, I wonder why they have to suffer like that. They are just innocent kids. But it amazes me how many volunteers and hours are dedicated to help these children who suffered a great deal in life.
I hope you join me in spreading the love and sharing our kindness with those children who need our help, support, and kindness.
I dedicate this page and my run in October to my two boys Mattheus and Liam. I hope to inspire them one day through my actions, values, and beliefs.
Your support can make a difference. You can find more information about the work KCA performs including the different projects they have on their website www.keepachildalive.org
Thank you so much for giving me the opportunity to share my story with you.
f you feel more comfortable donating via venmo - you can venmo me at @Monalissa-Cairncross. I will transfer all the funds to KCA.
"The best things in life are…not things".
Below is a picture of me running indoors, outdoors, in the rain, in the cold, at the beach, in the snow, at the park and in many cities around the world. I am also including a link with some pictures and videos that represent my passion for running, boxing, and caring for others.
https://share.icloud.com/photos/0564_a_POxXEpHJx8NYqGFsiw
Thank you so much.
Mona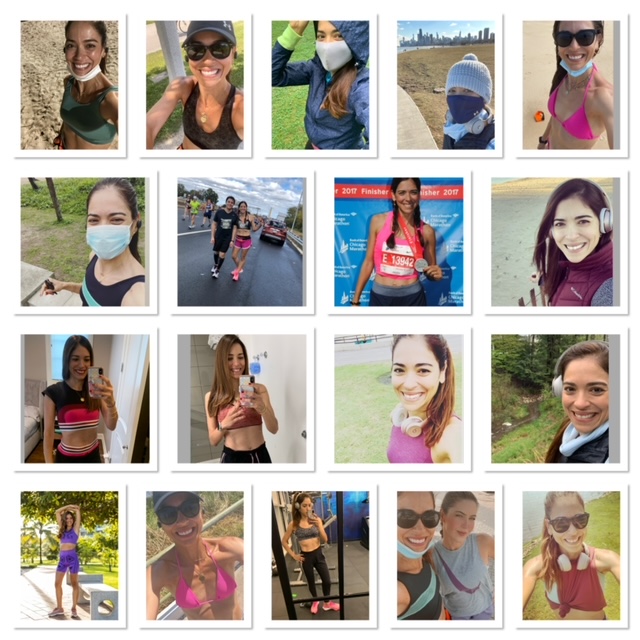 read more

The fitness feed has been disabled by the page owner.
placeholder text


Keep A Child Alive
Keep a Child Alive (KCA) has a mission to improve the health and well-being of vulnerable children, young people, adults and families around the world, with a focus on combating the physical, social and economic impacts of HIV/AIDS.
read more
Created by
Monalissa Cairncross
for Keep A Child Alive